Pick up your favourite meals from New World Park and continue to stay safe. We're extremely excited to announce the launch of our brand new drive-thru lane! Follow our three easy steps to pick up your meals without the hassle of finding parking or worry about large crowds.
Step 1: Call your preferred F&B outlet at New World Park
Step 2: Place your order and inform the outlet on your name, car plate number and payment method.
Step 3: Pick it up on the designated time at our drive-thru lane located at Lorong Swatow. Find us on the map below!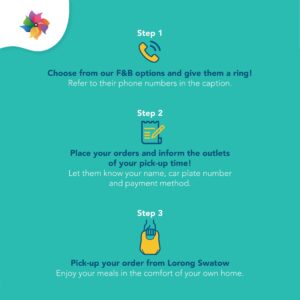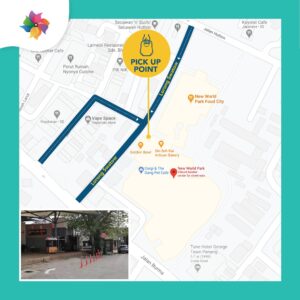 Talk about versality! Our drive-thru menu also offers flexibility in your payment methods, either via online transfer before you pick up your order or cash payment when you collect your order.
Eager to know our drive-thru menu? Find it on our Facebook page here: https://www.facebook.com/nwppenang/posts/3543186562460344 or simply refer to the menu below!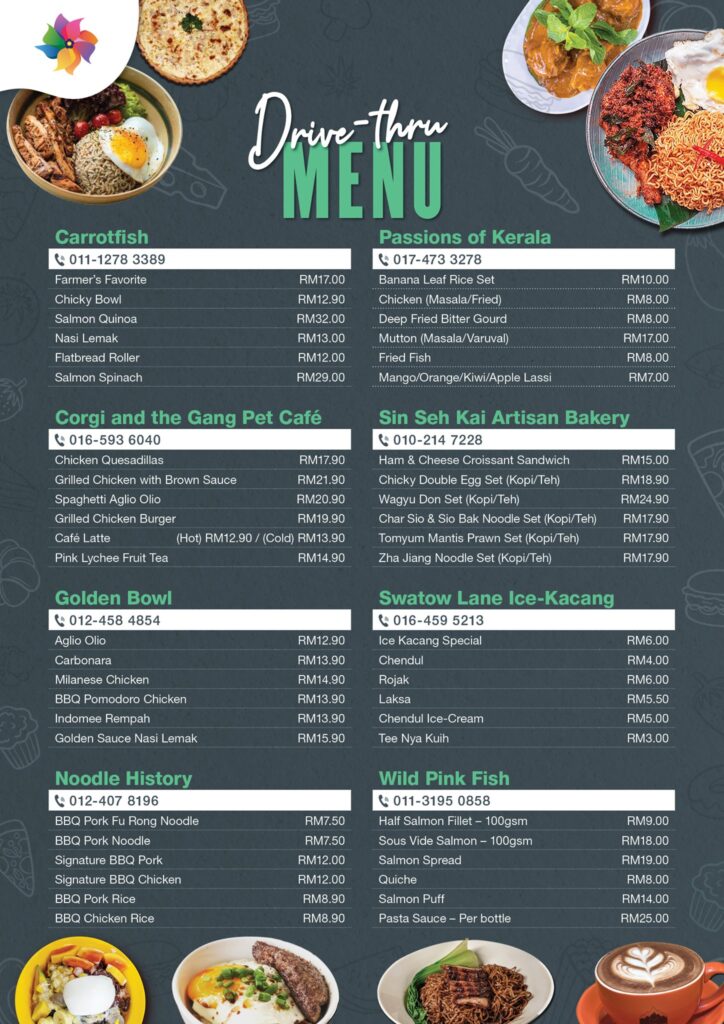 No matter what your cravings are, whether its slurp-worthy handmade noodles, mouth-watering Indian cuisine or delightful ais kacang to beat the heat, we have something available for you.
Yummy meals are now just a call away. The pick-up station is marked by a colourful push-cart located at Lorong Swatow, so see you soon!